2017 Annual Luncheon Fundraiser in New York City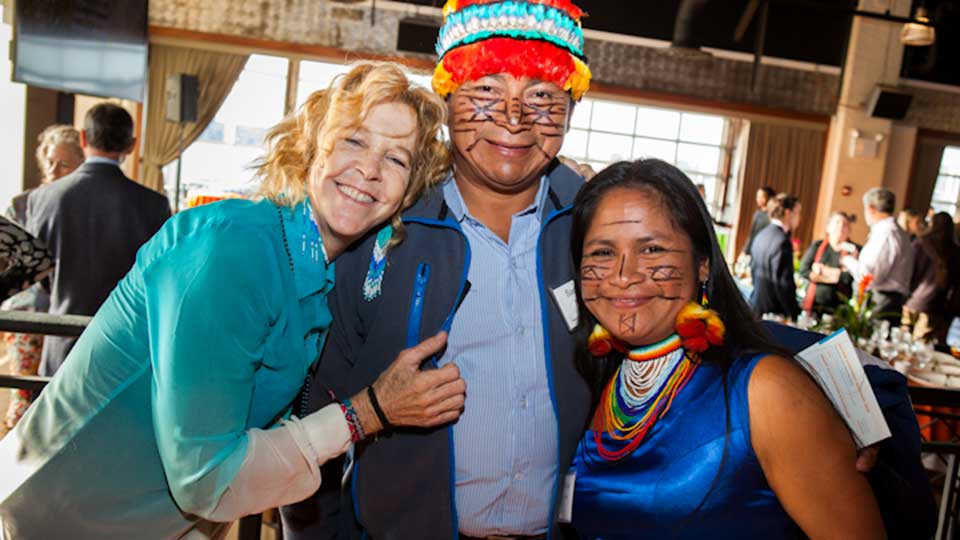 Event Description and Details
Come celebrate what is possible for the future of humanity and the Earth in the face of challenging times. Join us at the Pachamama Alliance Annual Luncheon Fundraiser in New York.
Event Description
Join Pachamama Alliance leaders and partners to learn about our project to permanently protect the Sacred Headwaters region of the Amazon rainforest, and the recent additions and updates to our educational programs that address the systems and structures standing in the way of our shared dream of a thriving, just, and sustainable human presence on this planet.
We hope you will join us for this homecoming as a way to reconnect with friends—both old and new—by sharing a meal and learning about the ways in which you can contribute to this work.
Event Details
Thursday, November 16, 2017
The Lighthouse at Chelsea Piers, New York, NY, USA
Doors open at 11:30 AM
Event begins at 12:00 PM
Where to Find the Event
The Lighthouse at Chelsea Piers
Opportunities to Get Involved
Our annual fundraisers are made successful by committed supporters who host tables or volunteer.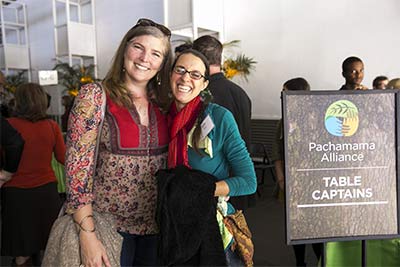 Become a Table Captain
Table Captains commit to filling seats of this event by inviting their family, friends, and coworkers to attend and consider becoming investors and partners in our work.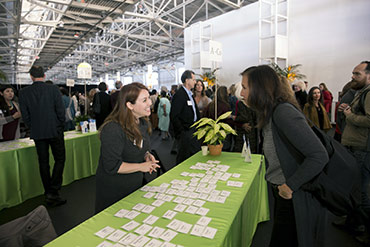 Become a Volunteer
We'll need help from hundreds of volunteers to put on this event, so bring your energy and commitment.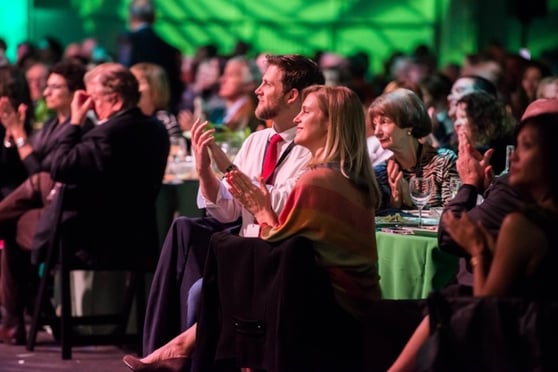 Attend in Person
Seats for this event are filled by Table Captains, however, a very limited amount of seats are available for Pachamama Alliance friends and supporters to come on their own.
What You'll Experience
Here's just a taste of what you can experience at our Annual Luncheon this year!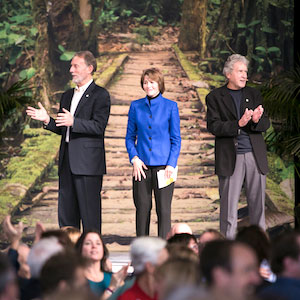 Hear from co-founders Lynne and Bill Twist, and John Perkins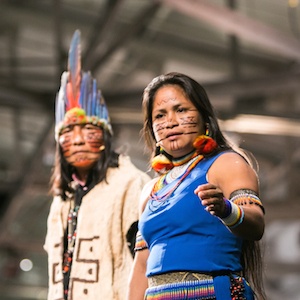 Hear from our indigenous partners about the critical need to protect their land and culture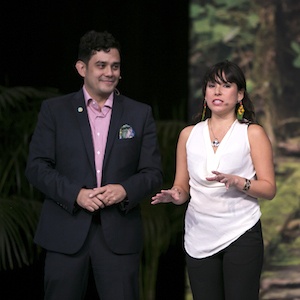 Get news and updates about our educational programs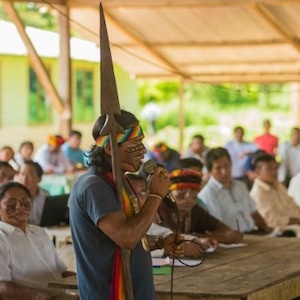 Receive updates about our work on the ground in Ecuador and the Sacred Headwaters Project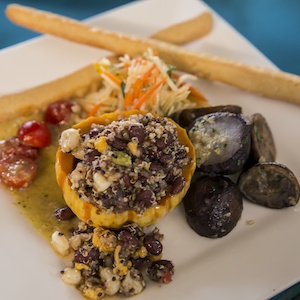 Enjoy delicious organic vegan lunch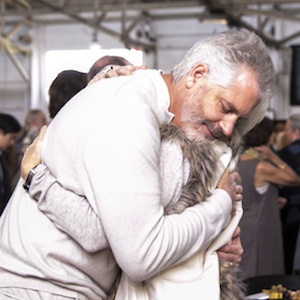 Connect with Pachamama Alliance supporters and participants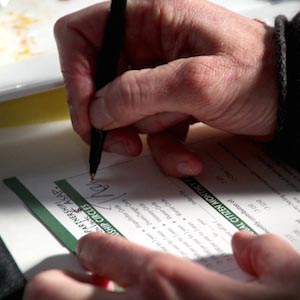 Invest in the critical work of the Pachamama Alliance
Sponsors
Thank you to our generous partners who provide the financial and in-kind donations that make our fundraiser possible. Email Melissa Trimble at melissa@pachamama.org to become a sponsor.
Become a Table Captain
Do you love to share the causes of you feel passionate about with others? Table Captains commit to filling the seats of this event by inviting their family, friends, and coworkers to become investors and partners in our work.
As a table captain you will:
Create an opportunity for your guests to be inspired to align their resources with their values, re-allocating their resources towards a brighter future.
Empower yourself by introducing 10 of your family members, friends, or colleagues to this transformative work and community, which you are passionate about supporting.
Broaden your network of like-minded poeple as well as re-connect with Pachamama Alliance supporters who you haven't seen in some time.
You are the greatest asset of the Pachamama Alliance — an awake, compassionate individual, commited to creating a new future for our human family. Being a Table Captain is an easy way to quickly accelerate the spread of this work.
If you are interested in learning more about this fabulous experience, or are ready to host a table, contact Emma Korpi at +1 415 561 4522 x125 or email tablecaptains@pachamama.org
Become a Volunteer
Come and help us prepare The Pavilion at the Fort Mason for our 20th Anniversary Dinner and Celebration! You will meet other like-minded people, learn first hand what goes into producing a world-class event, and make a difference for it to all work beautifully. You will be helping us set-up, decorate, or break-down. We'll need support from a large team of volunteers to put on this event, so bring your commitment, your vigor, and your energy.
To sign-up as a volunteer, contact Lindsay Dyson at +1 415 561 4522 x101 or celebrationvolunteer@pachamama.org. You will recieve a confirmation. Details of the shifts and jobs available will come later.
Host a Livestream Viewing
Our Annual Fundraiser includes a rich program that presents the history of Pachamama Alliance, current updates about our work, and powerful invitations to get involved.
Viewing the Live Stream of the event is a great way for people new to the work of Pachamama Alliance to learn about the work and get involved.
Each year, comitted Pachamama Alliance supporters and Community members around the world host live viewings to fundraise for Pachamama Alliance and to invite new people into their Pachamama Alliance Communities.
We will support you in hosting the viewing in your home, work space, or community space and provide you with tools and tips for making the event impactful and successful.
To sign-up to host a live viewing, contact Emma Korpi at +1 415 561 4522 x125 or emma@pachamama.org