Learn about Pachamama Alliance Communities and the opportunities available to you when you join a global network of local groups committed to personal and social transformation.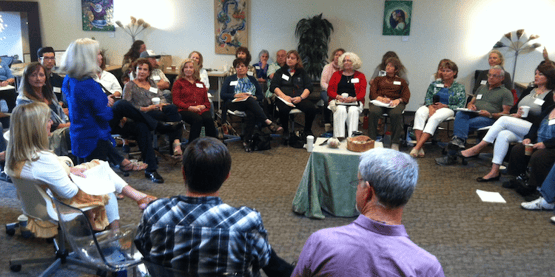 Join this 1-Hour Call and:
Learn about the role of Communities in supporting the mission of Pachamama Alliance
Discover the benefits available to you in Communities
Learn how to connect with existing Communities or start one of your own
Ask any questions you may have about Communities
The Benefits of Joining a Pachamama Alliance Community
As part of a Pachamama Alliance Community, you will experience energy and fulfillment from working on a local team and achieving tangible results in a worldwide network of like-minded people.
Connect with people locally and globally who are committed to a worldview that honors and sustains life.
Empower yourself and your Community using an organizing model designed to engage and encourage everyone's unique talents.
Act locally to concretely impact big issues as part of a far-reaching network.
Amplify your work by using transformative educational programs to bring new people into your Community.