Transform your concern for the world
into action
The Game Changer Intensive is an 8-week online course that will prepare you to engage in effective collective action toward a just and sustainable future.
Registration Deadline:

January 14th at 11:59 PM PT
GAME CHANGER INTENSIVE
Change the game
To change the game, what's needed is for a critical mass of citizens to step up, individually and collectively.
The Game Changer Intensive is a powerful 8-week training program where people come together online to explore who we need to be and what we need to do in order to make a difference in the world.
In addition to the coursework—videos, readings, forum discussions, and exercises—participants have the opportunity to meet weekly with fellow participants in guided discussions to explore their role and next steps as game changers in the world.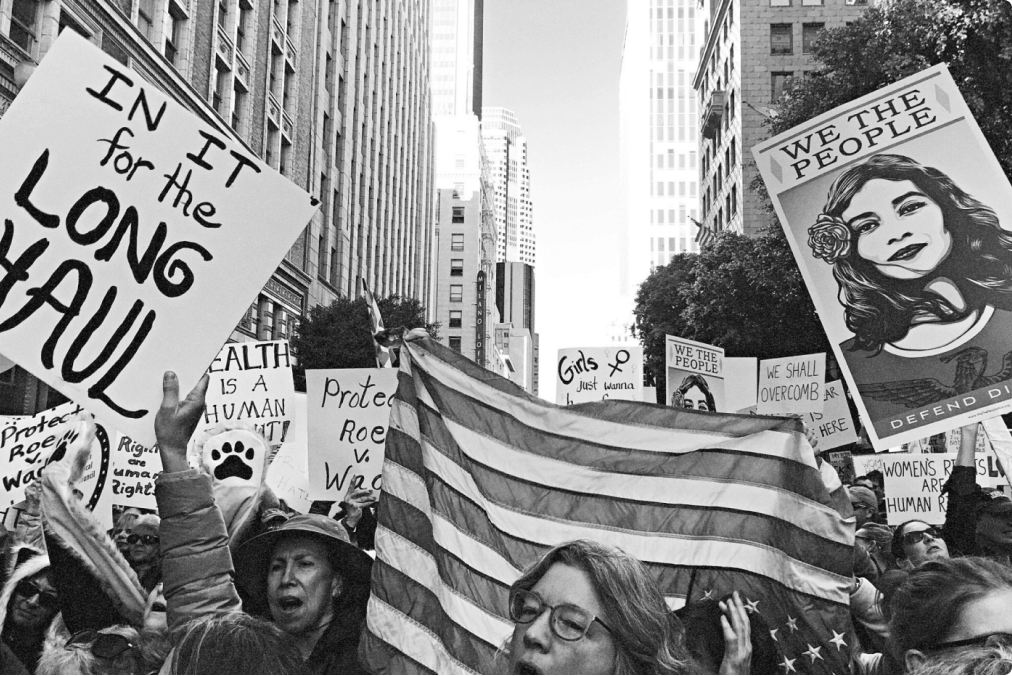 WHAT'S INSIDE
In this 8 week course you'll learn about
Your Role
Learn what it takes to really make a difference in the world, not just in what you do but in how you be.
What's possible
Discover that it is possible to reverse global warming and explore over 80 scalable solutions to climate change.
What's needed
Explore why a strong democracy is critical for creating a just and sustainable world, and how we can strengthen our democracy.
What it will take
Understand the systems and structures of injustice that exist throughout society, such as income inequality and institutional racism, and why and how we must transform them.
A MULTIMEDIA EXPERIENCE
Explore carefully-curated resources
Explore carefully-curated resources—videos, readings, and activities—delivered on a platform that allows you to explore the course content on your own schedule and interact with others in lively online discussions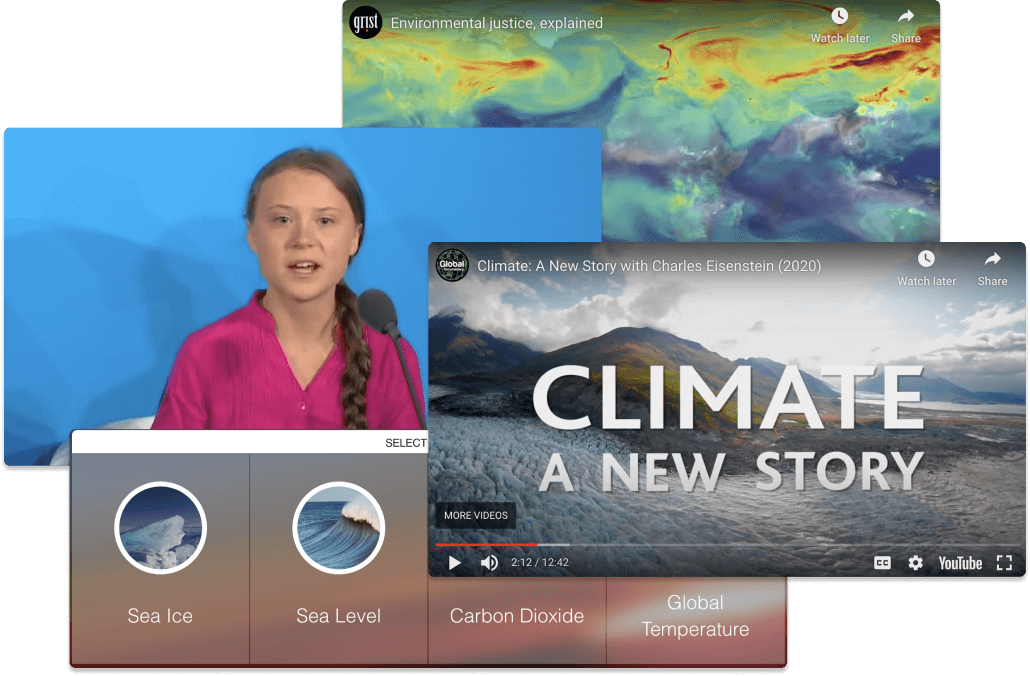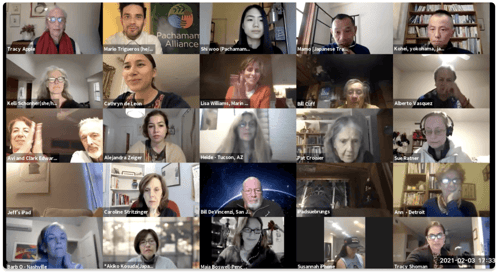 A GLOBAL COMMUNITY
Learn with others
Connect with a community of like-minded people across the country and the world through online discussions and in facilitated conversations via conference calls.
COURSE MODULES
Overview of the Curriculum
Module 1: Introduction to Game Changing
Begin with the fundamentals of being a Game Changer and learn how to "strike at the root" of our systemic societal problems.
Module 2: The Power of Story
The story we tell ourselves has the power to shape our actions. Discover a new story that makes transforming the world possible.
Module 3: Evolutionary Activism
Explore how human beings can take responsibility for the role we play in shaping the evolution of life on Earth.
Module 4: A Case for Grounded Optimism
Turn your despair into optimism. Discover evidence that a positive future is possible, and illuminate the critical role of your perspective and stand in the matter.
Module 5: The Rigged Game
Take a hard look at systems and structures of injustice that exist throughout our society, and explore how we are all, in one way or another, caught up in a rigged game.
Module 6: Unrigging the Game
Discover the awesome power of movements to unrig the game and bring forth democratic principles and practices. Explore inspiring alternative systems for creating a sustainable, fulfilling, just world.
Module 7: Solving the Climate Crisis: Justice and Regeneration
Explore what taking regenerative action to address climate change looks like, with an emphasis on the connection between climate and justice.
Module 8: Going Forth👋
Discover what's next for you as a Game Changer, delve into inspiring and practical resources to support you as you go forth.
TESTIMONIALS
What people are saying
"Thank you so much for this brilliant assembly. The artistry and care in every detail is impressive."
"I am so grateful to have found this organization. The approach you have taken to educating people to become pro-activists is truly vital in our time."
"Great job. I am telling everyone in our Climate Emergency group to take the course."
Register for the next Game Changer Intensive
Registration Deadline:

January 14th at 11:59 PM PT
Important Dates
Course modules are released every Tuesday at 5:30pm Pacific Time. The two Live Community Gatherings meet on Wednesday at 12 pm (noon) Pacific Time.
1/14 - Last day to enroll
1/16 - Orientation week begins
1/23 - First module released
2/7 - Live Community Gathering #1
3/12 - Final module released
3/13 - Live Community Gathering #2
Course Format
The title "Intensive" is apt: you and your coursemates will be engaged in an intense, uplifting, empowering course with some of the key issues of our time and will explore what can make the biggest difference at this time in history.
Coursework: The Intensive is divided into 8 modules, each of which includes selected videos and readings, as well as additional guided activities. These will take about 90 – 120 minutes per module, and get completed on your own time.
Online Discussion: You will also have an opportunity to participate in structured, lively (written) discussion forums on the topics being presented, again on your own time. This will take an additional 20 minutes each week.
Weekly Conference Calls: In addition to the coursework, each week there will be a regularly scheduled call with your small learning group. Time commitment: 75 minutes.
Live Community Gatherings: At the beginning and end of the course, the full Intensive learning community comes together for 90-minute webcasts.
Time Commitment
The Game Changer Intensive will require about 3.5 hours of your time each week for eight weeks—a considerable investment on your part. Feedback from previous participants has us confident that you will find it worthwhile and a great use of your time!
Internet Access
The Game Changer Intensive is an online course so participants must have broadband internet access to watch the videos, read the articles and participate in meetings.
Donation-based Tuition
The Game Changer Intensive has a unique approach to tuition: it is voluntary and is paid at the end of the course. Upon completion, you are requested to financially invest in the Intensive, selecting an amount that reflects the value you have received from the course and that has integrity with respect to your financial means. In case it helps, an $100 donation helps cover the costs of one participant!
Participation from Outside the U.S.
Please be aware that the Game Changer Intensive is primarily focused on issues and events in the United States, though most are applicable in an international context. If you live outside the U.S. and you want to take the course now, please be aware there are aspects of the course which may not be relevant to the context in the country where you live.